Your business can greatly grow from an effective SEO strategy. By improving your SEO, your public exposure on major search engines like Google, Yahoo!, and Bing will increase, as will your prospects.
SEO Benefits
How SEO Benefits Business Owners:
It helps you keep your costly sponsored ad campaign with Google Adwords down or non-existant.
It is a proven fact that organic ranking provides better conversion rates than Google Adwords.
By naturally ranking high in the search engines you do not have fear of costly Google Adword competitor clicks.
Unlike Google Adwords, organic ranking is not limited by a daily budget.
Naturally ranking in the search engines is natural and non-intrusive unlike Google Adwords.
Successful Long Term Strategy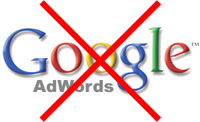 To have an effective Google Adwords campaign can easily consume hundreds of dollars per month per website. Multiply this by the number of competing search engines and the number of specialized websites you may own, and it's clear that a successful SEO campaign can save your company tens of thousands of dollars per year. If you decide to cease paying for advertising services like Adwords, your website traffic will immediately drop. However, by employing an intelligent SEO strategy, your websites will develop dependable higher rankings more long-term. In the long run, you will find that your use of search engine optimization will be reaping rewards well in excess of your investment, while freeing up your cash flow for better uses than feeding Google's profits.
WordPress Website will partner with you to give your website a custom theme that highlights your product or service in the most favorable light. Contact us today for a free evaluation!