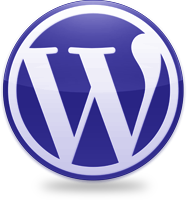 When you think WordPress, think publishing. WordPress is the world's premier open-sourced personal publishing platform and content management system for weblogs. It is distributed for free and is characterized by its user-friendliness and customizability. Version 3, the most current, has been downloaded over 12 million times. Users have the choice of a central installation at WordPress.org or installing a local copy of the software on a host computer. Local installation is a snap, requiring less than five minutes.
User profiles allow a site's administrator to parcel out different profiles to different users, such as subscriber, contributor, author and editor. Bloggers appreciate the ease at which WordPress sets up feeds to all of the major protocols, include RSS and ATOM. Advance inter-blog communication is available through PingBacks and TrackBacks – essentially links to other websites.
The flexibility of WordPress stems from its template-driven design. Pages are dynamically generated from templates and template tags (PHP commands to fetch and display data from a MySQL database). Using WordPress to publish blogs does not require knowledge of PHP or MySQL, just access to a web browser. And if you are reading this, you already have access! A powerful built-in file editor allows users to customize templates and themes; there are thousands of themes to choose from, each one conferring a different look-and-feel to the basic WordPress package. Plug-ins are small program components that extend WordPress functionality, and a whole world of plug-ins is available to users.
Flexibility also extends to posting blogs on WordPress. You can specify a future posting date, categorize your posts as you see fit and embed media such as pictures, videos and audio. A moderated commentary system is supported and comments can be syndicated separately. A powerful Links Manager allows users to manage their blogrolls (link lists) and bookmarks. Permalink support provides for access to individual blog postings and helps search engine web-crawlers efficiently index a website. Multiple blogs can share one installation of WordPress that is maintained by a super-administrator.
On a more personal note, WordPress is the hub of a fascinating community of individuals who want to share ideas. We love WordPress and have the expertise to extract maximum value from its use. If you would like help in sharing your message, whether personal or professional, contact WordPress-Website.Com today and let us perform a FREE evaluation of your needs.
.